JO AMORE – Vocals
 Jo started out as a drummer with French band Nightmare, recorded two albums with them in the late eighties and rejoined them as their lead singer from 1998 – 2015. With numerous appearances on tours and festivals supporting Iron Maiden, Def Leppard, Saxon and Sabbaton he made a name with his vocal abilities.
In 2012, Jo worked with Ricky Marx & Kenn Jackson, two former band members of Pretty Maids and released with their project "Now Or Never" two albums. In 2015 he formed power metal band «Oblivion», today called «King Crown» and toured with his tribute band to «Ronnie James Dio», who had been his biggest influence.
JOE STUMP – Guitar
American shred legend heavily influenced by the European hard rock masters Richie Blackmore, Yngwie Malmsteen, Uli Jon Roth, Michael Schenker and Gary Moore.
Joe has released over 13 solo albums on Leviathan, Magic Circle and Lion Music. He has toured the world both as a solo artist and with bands Joe Stump´s Reign of Terror, Holy Hell and since 2018 also with Graham Bonnett´s AlcatrazzJoe was named by Guitar One Magazin as one of the top ten fastest shredders of all time, Guitar World as one of the 50 fastest players and Guitarist Magazine as one of the top 25.
Joe is also an assosiate Professor at the esteemed Berklee College of Music in Boston MA, where he´s been the metal/shred specialist for the last 25 years.


MARK CROSS . Drums
Mark is known for his association with the bands Firewind, Helloween, Kingdom Come, Metalium, Tainted Nation, Vivaldi Metal Project, Romanian Rockers Rezident EX and God´s Army, a touring member of NWOBHM pioneers Tank in 2011 and the mighty Scorpions in 2014 to name but a few. He has also worked with Johnny Gioley´s Hardline, Deep Purple´s frontman Ian Gillan and Rainbow´s Joe Lynn Turner and Doogie White.
Mark has toured the world and recorded on more than 50 studio albums. The very talented veteran powerhouse, who is the idol of many bidding players worldwide.
https://www.mcross.com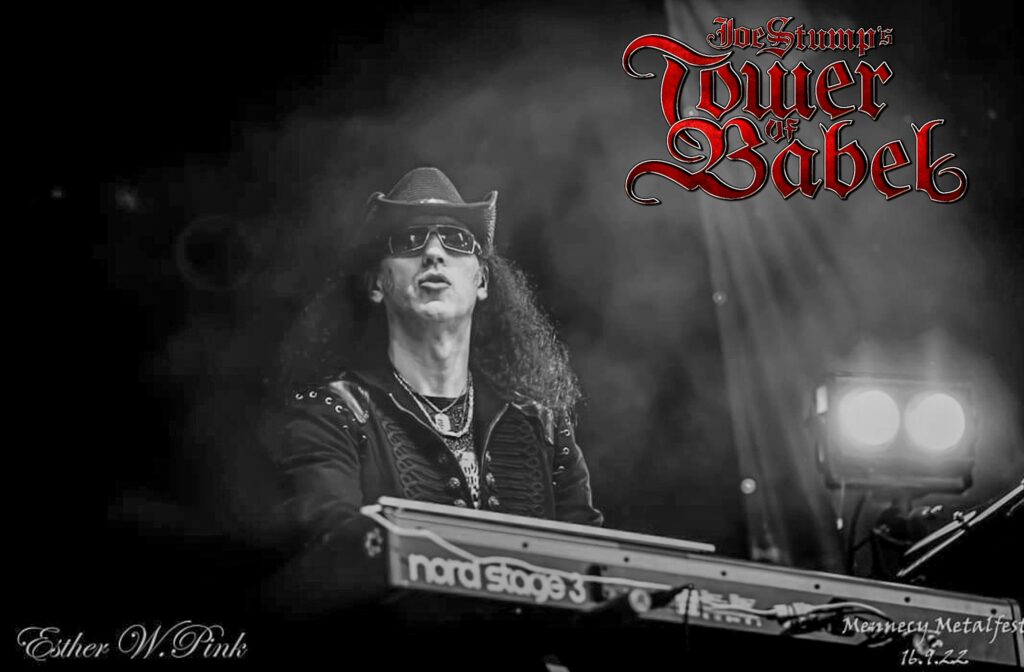 MISTHERIA - Synth/Organ

A musical genius who studied classical music. With numerous classical recordings and appearances, he also played with Bruce Dickinson (Iron Maiden), In 2016 Mistheria launched the still growing mass production «The Vivaldi Metal Project». He is a highly respected musician, composer and arranger in the worldwide industry.
NIC ANGILERI - Bass

Nicola started playing bass at an early age and was greatly influenced by most of the known worldclass players. He his a very respected
musician and has toured with Jorn, Tore St. Moren, Gotthard and Neil Ottupaacca´s Vanishing Signs, Carl Verhayen (Supertramp), He has also worked with Ian Paice (Deep Purple) and Mike Portnoy and John Petrucci (Dream Theater) on their workshops.